Random Illustrations
I like working in a variety of different styles. Here are some of my favorite pieces.
Positronic Toaster
In 2001, I started work on my first font—and finished it in 2009. It's available for sale on MyFonts.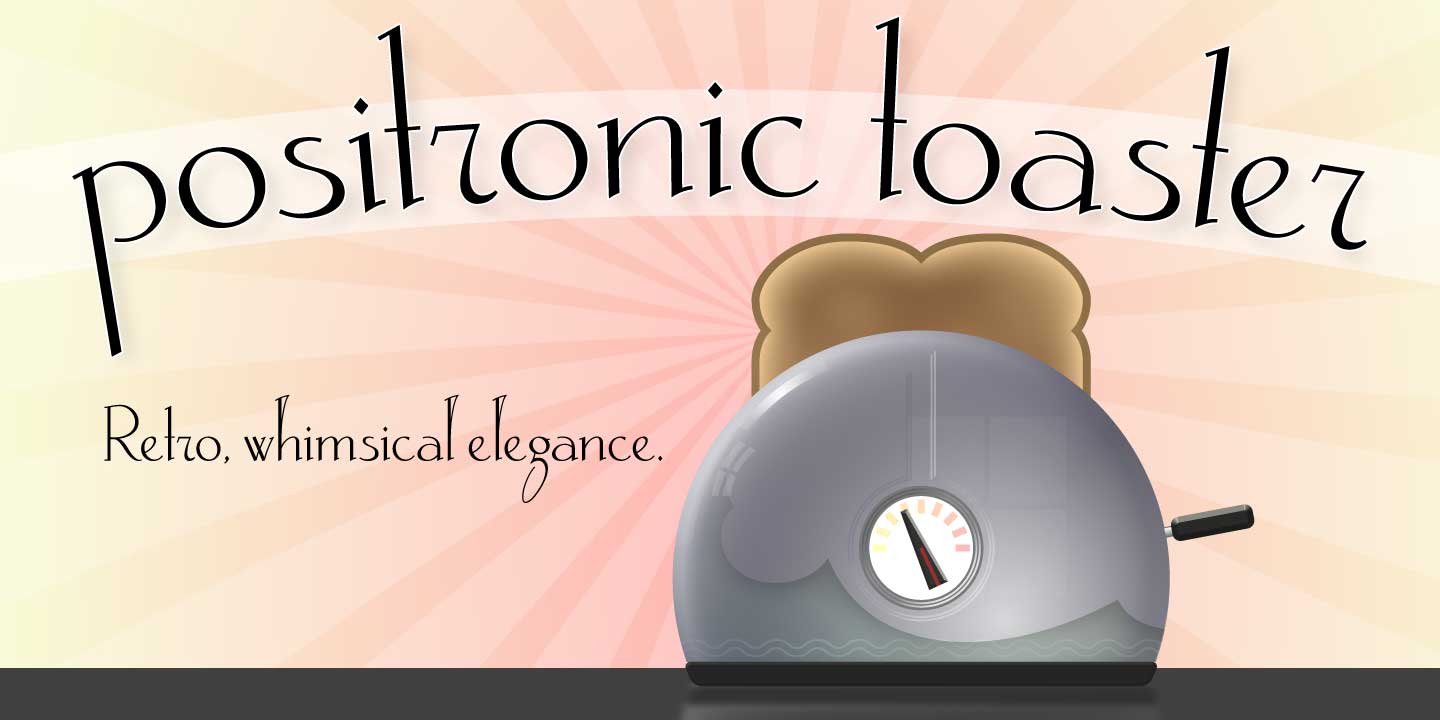 Web Sites
For a while, I worked as a freelance web site designer.
Springball
I'm currently working on my second font, Springball—the sort of thing you might use for sports broadcasts.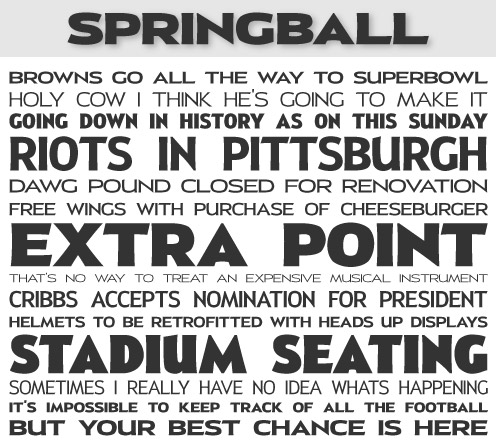 The Story of Bear
In March 1997, I made a short movie about my teddy bear, with narration by my wife Marie. It got an honorable mention in an animation contest.